Polyphenols
MOISTURIZING AND PROTECTIVE
Lov'yc shower gel with polyphenols and natural prebiotics all skin types nourishes and protects all skin types.
Its formula achieves a healthy, protected and hydrated skin. Nettle extract provides vitamins and minerals to your skin.
Mint extract relieves the skin reactions and contains vitamins A, B, C and D. Betaine gains an extra hydration
and cells natural protection. Their lemon natural polyphenols, riches in natural
prebiotics, have a high antioxidant power.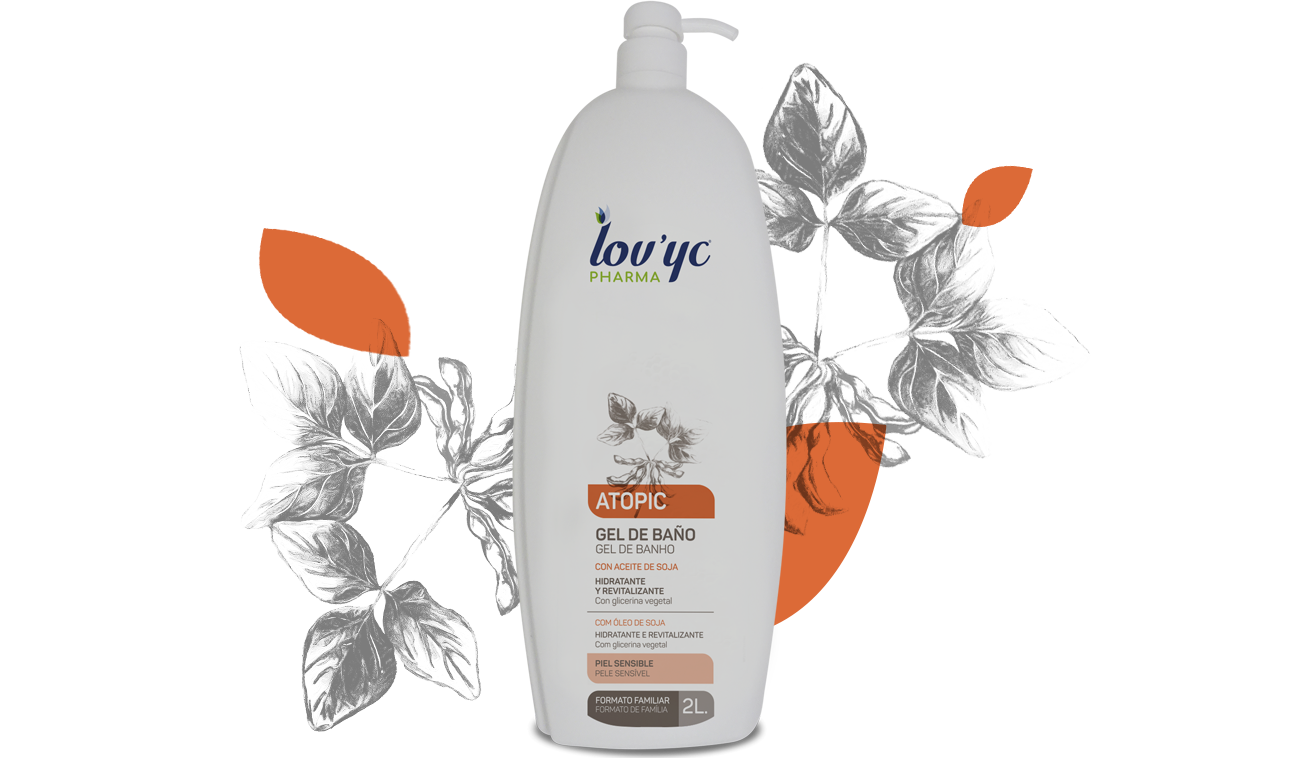 Atopic
MOISTURIZING AND REVITALIZING
Lov'yc atopic shower gel with soy oil, for sensitive skin with atopic tendency, deeply hydrates and is designed
with the special needs of this skin type. Soy protein hydrolyzed revitalizes skin metabolism by providing
the amino acids that sensitive skin needs to be more nourished, rejuvenated and revitalized.
Thanks to soybean oil, it will restore the barrier function of the dermis, providing extra protection against
oxidative processes. Vegetable glycerin in turn promotes moisture
retention and increases hydration.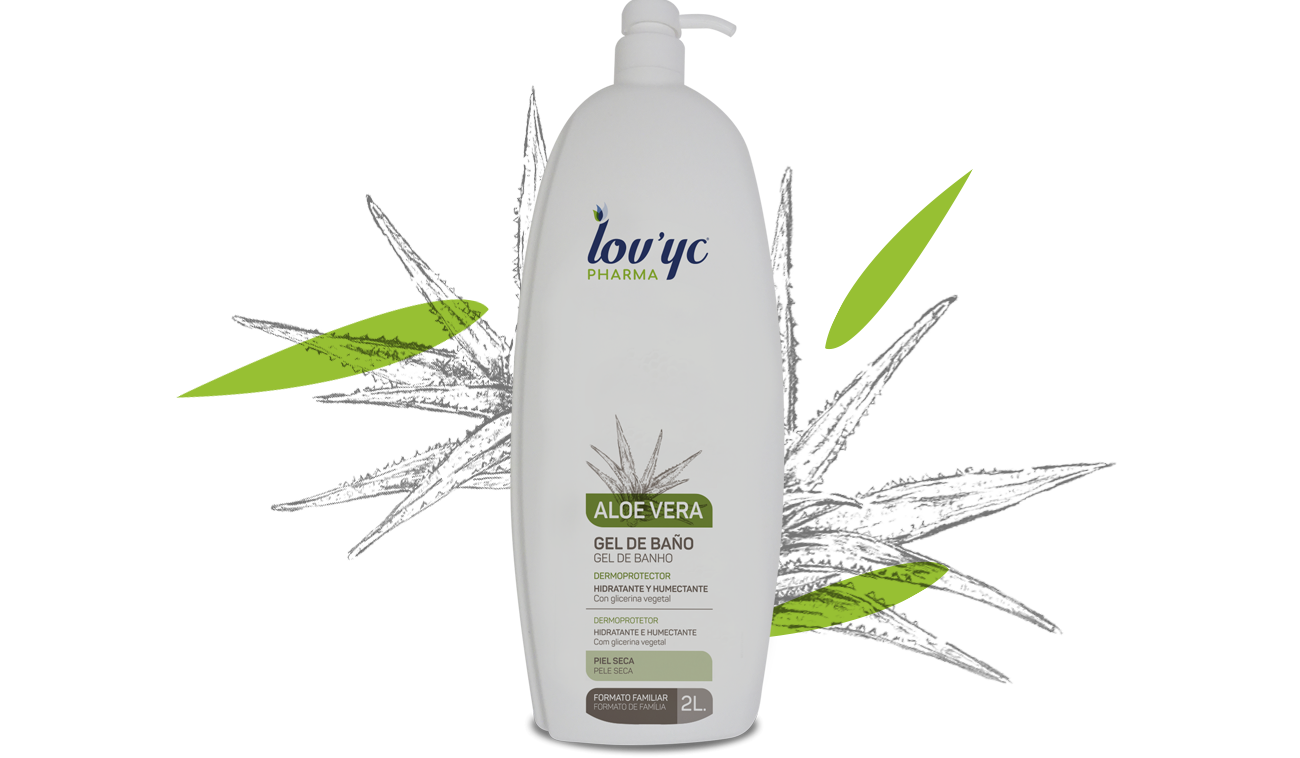 Aloe Vera
MOISTURIZING
Lov'yc shower gel with aloe vera extract dry skin, hydrates, revitalizes and softens dry skin. Its formula with aloe vera
extract acts as a dermal protector providing hydration, moisture and achieving extra softness and vitality for
this type of skin. Thanks to panthenol, it recovers and softens the dermis and vegetable glycerin promotes
moisture retention and increases skin hydration.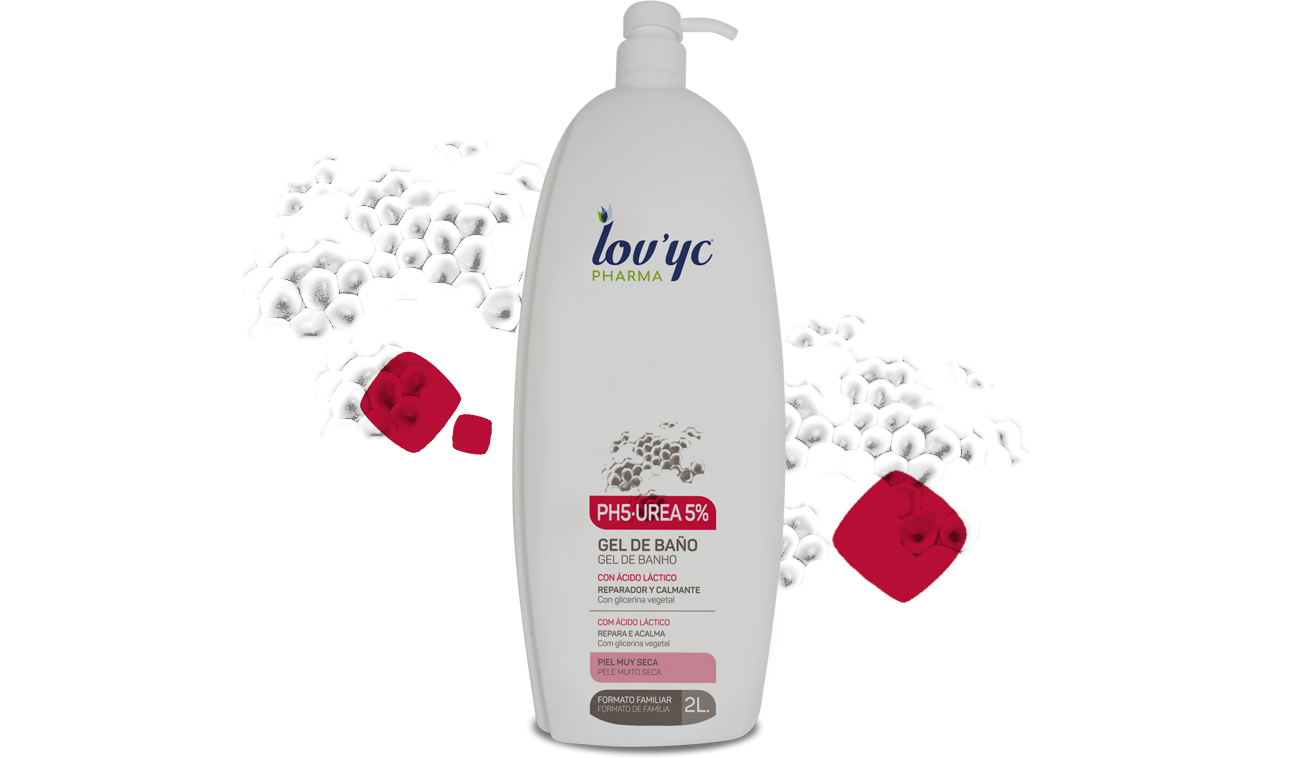 Urea 5% · PH5
REPAIRING  &  SOOTHING
Lov'yc shower gel with urea 5% · PH5 very dry skin, it is specially formulated for very dry skins and gets
the extra hydration that they need. Thanks to pure urea and its hydrating and moisturizing effect,
it prevents dehydration and dryness. Lactic acid stimulates collagen production, activating the firmness
and elasticity properties of the skin. Vegetable glycerin also promotes retention,
achieving increased hydration.