BAMBOO TOOTHBRUSHES
Our sustainable side
At Lov'yc we also care of the environment
We present you our two ECO toothbrushes.
Our bamboo toothbrush and bamboo charcoal toothbrush, are made with 100% of natural bamboo. These brushes are ideal
for those looking for a product that is gentle on the planet, they are of medium hardness and their handle
it decomposes rapidly in the soil, acting as a natural compost and regenerating new energy.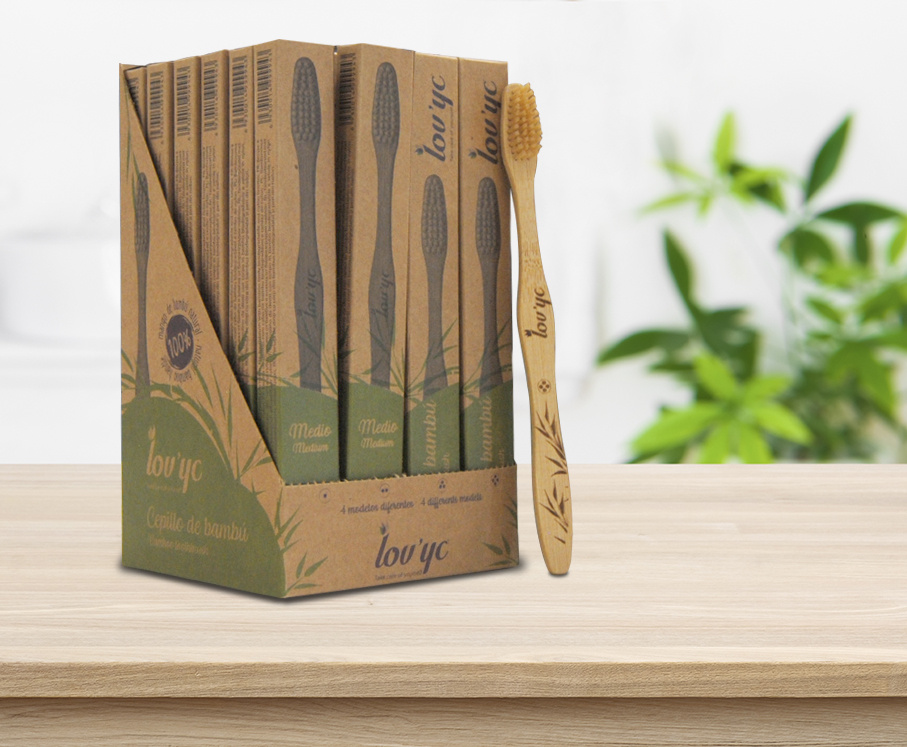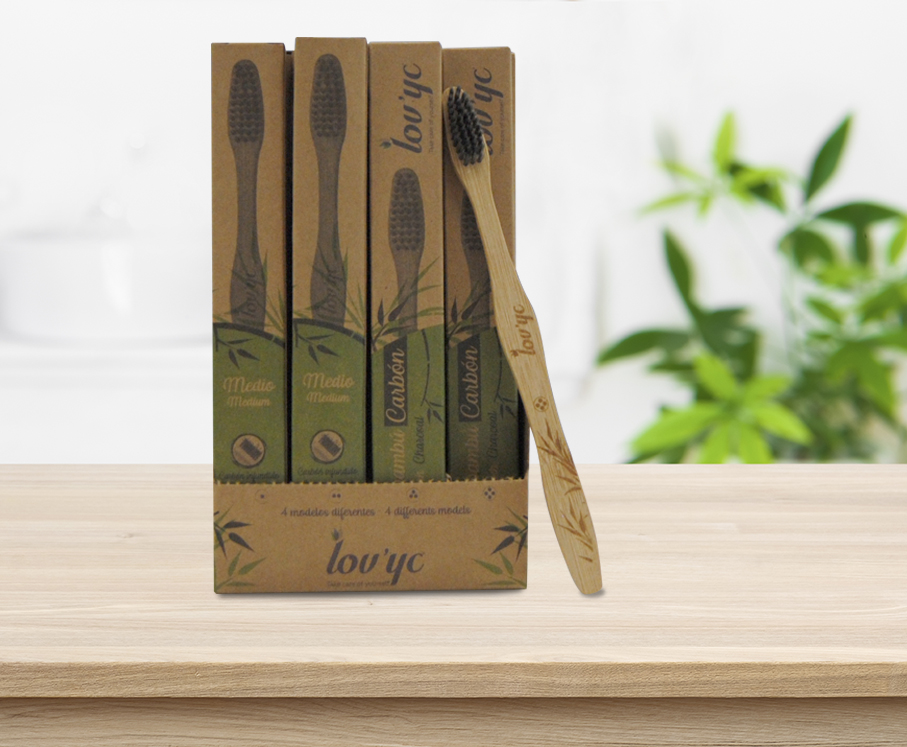 Lov'yc toothbrush made from bamboo natural wood.
Handle 100%  biodegradable with anatomical shape.
It is recommended separating the bristles in the recycle moment.
It is cruelty free. The packaging is also recyclable. Available in a display with 24 units and four different models. 
Medium hardness.