ORAL HYGIENE
Rechargeable electric toothbrush
We present the new Lov'yc electric toothbrush, with a removable head, three different speed modes, submersible and with a battery life of up to 15 days. Its rounded head covers the entire surface of the tooth allowing to clean the area with total precision, adapting smoothly. Discover with Lov'yc the difference between a normal toothbrush and an electric one. 


Rotating head
with 3 mode speeds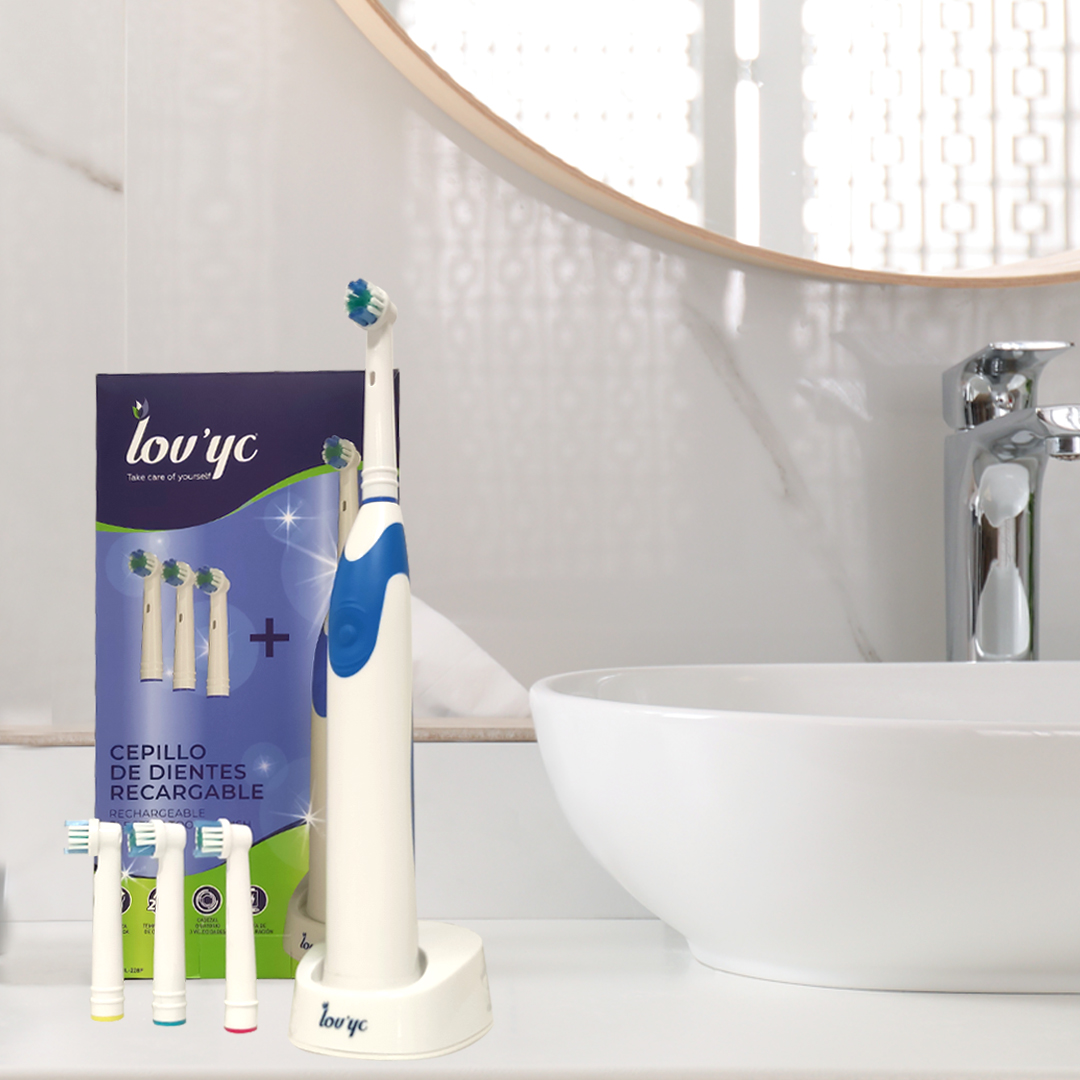 Brush container + four replacement heads.
Its cleaning is more precise and profound

compared with conventional brushes.
Rounded head with three functions of movement that adapt smoothly.
Two minute timer to control

your brushing time.
Battery charger with up to 15 days of durability with charging indicator light.