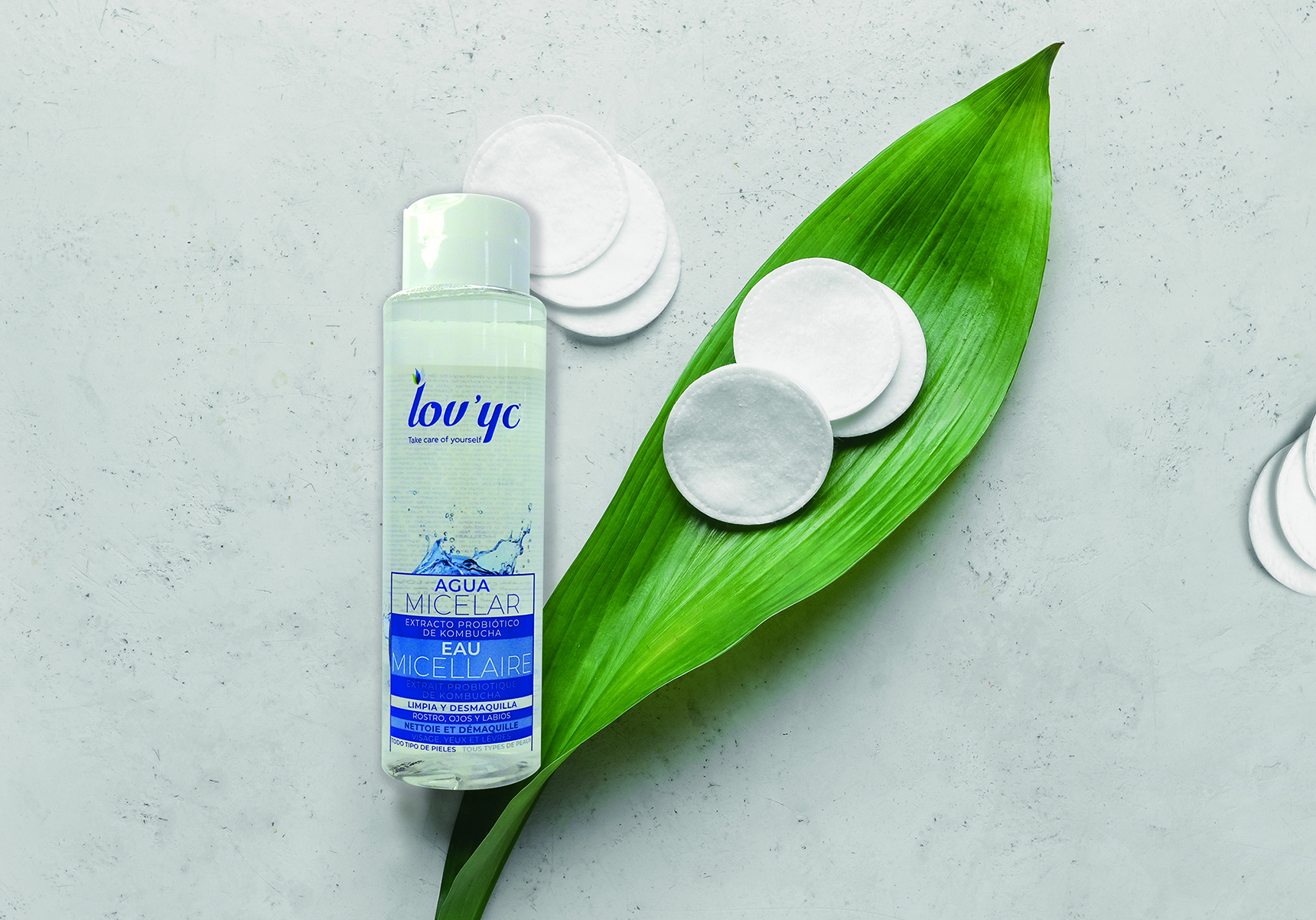 Micelar water
3 IN 1 GENTLY CLEANSES EYES, FACE Y LIPS
Gently cleanses and removes make-up while respecting the most sensitive skins, made with Kombucha probiotic extract
and three essential ingredients to maintain healthy skin and stimulate its natural defenses, Betaine, Trehalose and natural Bisabolol, rich in organic acids, enzymes, amino acids, polyphenols and B vitamins. With vegetable glycerin, which provides
hydration and moisturizes
the skin. 
Micellar water
wet wipes 3 in 1
Lov'yc micellar water wet wipes, specially formulated with micromicelles that remove make-up and impurities in a single step while respecting the skin's natural balance, enriched with lotus flower extract. A 3 in 1 product that cleanses, removes make-up and nourishes the lips, face and eye contour in a single step. Suitable for all skin types. Dermatologically tested.